What is the Solution ?
Food waste - Energy, concept conceived and successfully implemented by BARC.




More than 30 similar plants under operation.

Eco-friendly and cost effective disposal.

Organic Manure is by-product used as fertilizer.

Hygienic environment for better living.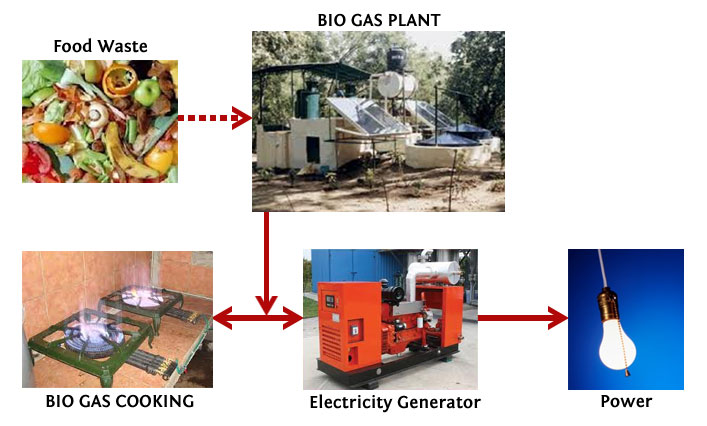 Advantages
Kitchen Waste, Food Waste, Dry Leaves, flowers, paper etc., converted to Bio-Gas.

70-75% of methane gas composition more than Gobar gas.

Complete digestion of waste.

High quality odorless manure is obtained.

Typical 5 Ton plant will produce 250 - 280 units of Power.

Typical 500 Kg Bio-Gas plant will produce 19 Kg of LPG equivalent gas.

ROI less than 2.5 to 3 years.