Welcome to Incite Power & Analytics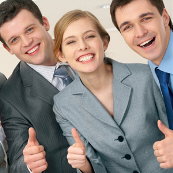 M/s Incite Power & Analytics is a company focused on providing solutions for better Power quality, reducing production down time and improving equipment efficiency. SPIPL also under takes turnkey projects in areas of Green Energy.
ABOUT US
A group of young entrepreneurs and school mates after twenty years being successful in their ventures have joined together to provide consultancy, turnkey solutions in areas of Power Quality and Green Energy.
NEWS : TANGEDCO IMPOSES HEFTY PENALTIES FOR DUMPING OF HARMONICS INTO THE GRID

The relevant provisions of the new tariff order are reproduced below.
10.1.2 - Harmonics: As specified in the Supply Code, when the consumer fails to provide adequate harmonic suppression equipment to avoid dumping of harmonics beyond the limits as specified by CEA regulations into Licensee's distribution system, ...

Connections



Linkedin




CONTACT